Meet Our Pastor:

The Rev. Randall Bessette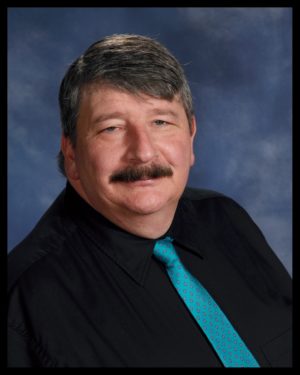 Rev. Randall T Bessette was born in Ware, Massachusetts. He attended local Holyoke schools and graduated from Holyoke High School. He attended Holyoke Community College to fulfill the requirements to enter Concordia Theological Seminary. In May of 2001 Randy and his wife Bonnie, left for Fort Wayne, IN. In June of 2001 he started his seminary education with summer Greek. He graduated from Concordia Theological Seminary on May 20, 2005, with a Master of Divinity.
In April of 2005 Randy received his first call to be the Pastor of Our Savior Lutheran Church in Mashpee, MA. He was ordained on June 12, 2005 at First Lutheran Church in Holyoke, MA. Rev. Bessette was then installed at Our Savior on July 10, 2005, where he served faithfully for four years. Pastor Bessette received a Call to be the Pastor of First Lutheran on June 23, 2009 and accepted the Call on July 12, 2009.
Pastor and his wonderful wife, Bonnie have been married since 1979 and they have two children, Randall Jr. and Melissa. They have also been blessed with three granddaughters, Geneva, from Randall Jr., and Natalie & Aria from Melissa and her husband Scott Laprade.
Pastor and Bonnie are excited about coming back to their home church, where their walk into the Holy Ministry all began. Before leaving to go into the seminary, Pastor and Bonnie were members of First Lutheran Church, and the school was the Gospel tool that the Lord used to bring the Bessette family, into the flock. Both of their children attended and graduated from First Lutheran School.
Pastor Bessette was installed as Pastor of First Lutheran Church and School, on August 16, 2009 at 4:00 P.M. His greatest joy is being with the wonderful people of First Lutheran Church and School.
Pastor Bessette believes that First Lutheran Church and School, is a very important place, where people come and hear the Lifesaving Word of God, and where they will feel and experience God's Word in action. First Lutheran will be a sanctuary from the harshness of the world while taking on the challenges that make the world so harsh. Where people can come and be feed both spiritually and physically, by God's Word. The joy that is ours, in a risen and living, Jesus Christ, will be shown to all, by the love and warmth of God's people, a Royal Priesthood of all Believers. First Lutheran will be a light to all those who seek Jesus Christ and First Lutheran will actively go out into the entire world to proclaim Christ Crucified to a world that does not know Jesus. It will be our Ministry to feed all of the sheep who come to First Lutheran and it will be our Mission to reach every lost sheep and gather them into the fold of our Heavenly Father. This we will do until Christ comes again!